Parts list
01/10-2008
Finally the list of needed parts to repair the front end of the car have been generated after taking the entire front end apart.
Here's what's needed:
* Anti-roll bar
* 2 pcs. anti-roll bar mounting blocks
* 2 pcs. toplink
* 2 pcs. lower wishbone
* Steering gear
* 2 pcs. track rod end balljoint
* Right side Steering arm
* 2 pcs. engine mounting rubbers
* Radiator
* 2 pcs. fender pipings for flared fenders
* Set of bushes needed for both left and right site. My count on the attached pic gives the following: 4 pcs. 636 bush, 8 pcs. Y9 bush
* 2 pcs. front dampers/springs.
Now we just need to find somewhere to source the parts. I'll be trying
Redline Components
first as I think they are able to supply all parts and that will make the shipping costs lower.
See the picture below where I have marked the needed parts.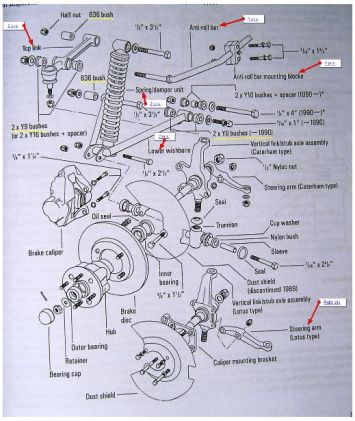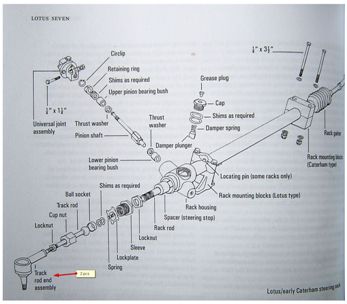 Labels: "Crash rep", Rep