First Hill Climb in this season
12/04-2008
This was the day that all the work done during the winter would bee tested for real and I'm glad to say all worked out perfectly!
The car had done around 250km after the engine and clutch had been rebuild and it was a little less than I had preferred but everything was acting fine and so we took the change. In the first to test runs during the morning the road was wet and the grip was very poor but the weather cleared up and for the counting three stints the road was almost all dry except for the final bit that is kept in shadows of the trees.
As mentioned all was running perfectly and there was lots of speed in the car but I jumped the gun twice in the counting stints adding 10 sec. to my time. This killed every change of getting a good time as the final result is the added time of the two best stints. Here are my times;
Test stints:
01:05.242
01:02.081
Counting stints:
01:10.746
01:09.778
01:01.793
Here's a couple of pictures from the event and I'll add a video later.
It's cold in Denmark at 7am in April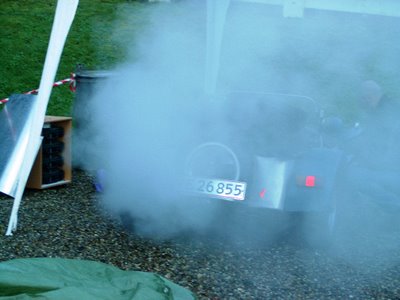 The SB1403 pit
Lining up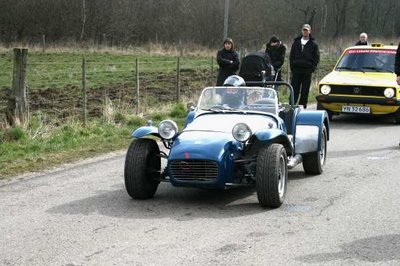 Concentrating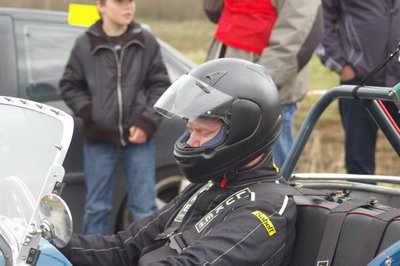 Somewhere on the route