Assembly has finally started
10/03-2008
As I haven't updated the site with the status on the 2008 winter projects I'll give you the brief version here;
The clutch were send out to be rebuild and have returned and are supposedly as good as new. That went smoothly and it was sent off to the engine shop so they could weigh the engine in with the clutch installed.
The engine rebuild on the other hand were some journey. First problem that stalled the project was the fact that the bearings needed to be oversize in both directions and the shop couldn't find that kind of bearings. I started looking for a replacement block or another crankshaft but luckily the shop found the bearings somewhere and the project could go on.
Next issue came up when the piston rings were needed. The pistons didn't have any indication on what brand they were and the hunt for a set of rings began. With help from the previous owner and some old invoices we fond out that the pistons are from JE Pistons,
jepistons.com/
, and they were bought ad Dave Bean,
davebean.com/
.
Dave Bean was able to supply a fresh set and finally the engine was returned from the shop last week. During the weekend we put assembled the engine with new seals, new water pump and new distributor.
While the engine have been in the shop a lot of cleaning have been done on the car e.g. the engine bay and the foot well are all nice and clean now.
All in all it looks like the car will be running again during Easter :-)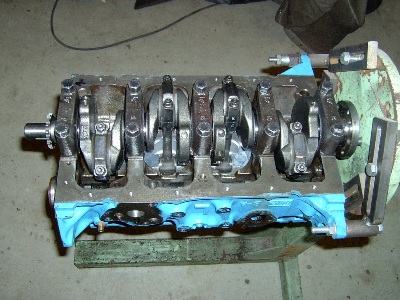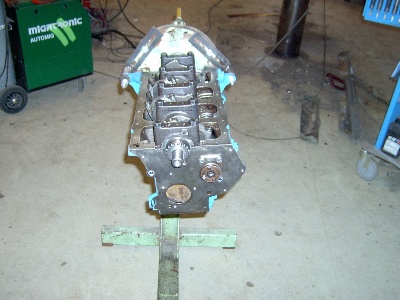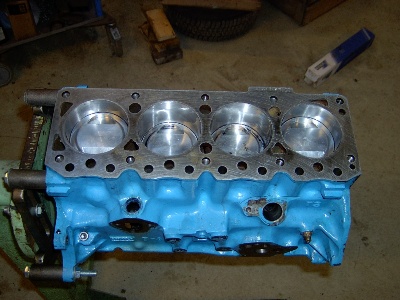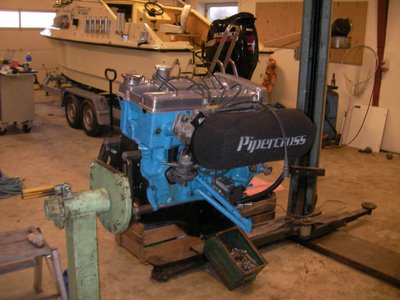 Labels: "Winter 07-08", Rep