All running after 'a few' problems
07/04-2008
Getting the engine back into the chassis went all smoothly but then the first problems showed up. The starter had a very hard time turning the engine over and lots of theories were brought on; Not enough juice on the battery, the bearings were tightened to fast, the piston rings were not fitting, the chain were to tight, the oil pump wasn't working, etc., etc.
After a lot of checking, re-torking and general troubleshooting we finally got oil pressure and the engine started easily with just a few turns of the starter. We weren't quite glad about the oil pressure though as it wasn't high enough and during right cornering it dropped completely. After consulting some old e-mails from the previous owner it turned out we needed a high pressure pump and the installed one was a standard. A new one were ordered at Burton, 'FP200A - HIGH PRESSURE/HIGH CAPACITY OIL PUMP: X/FLOW, PRE-X/FLOW, BDA, LOTUS TWIN CAM', amongst some other minor parts.
The trouble didn't end here... Next the clutch stopped working and a new round of troubleshooting started and during the process the clutch were on and off 7-8 times, new parts were produced and tested. Finally it turned out the clutch wasn't rebuild correctly from the repair shop. The problem were solved by adding some 2 mm. shims. This fixed the problem and everything was running fine.
After installing the new oil pump and the rest of the parts from Burton the oil pressure was also back up where it's supposed to be but more trouble showed up...
The shims fixing the clutch problem killed the starter, see the pics below. This time the solution were straight forward; Get a replacement starter and it turned out one was at hand from the other car in the garage. The Morris is using the same starter and due to the conditions of that project it will not bee missed right away, see pics below.
Now all is finally running perfectly - knock on wood :-)
Thermotec exhaust wrap added: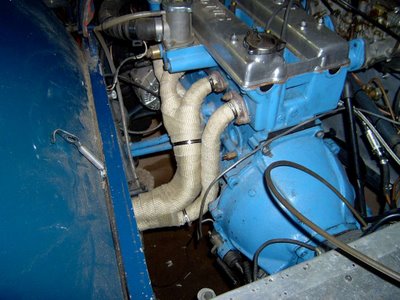 New fuel pump installled: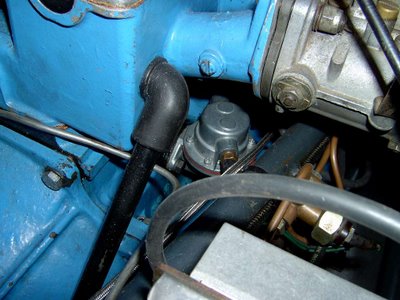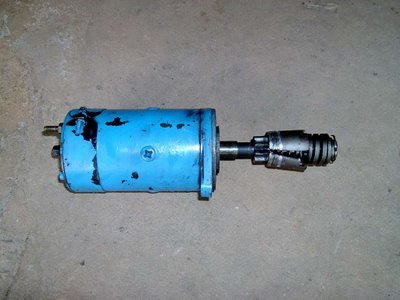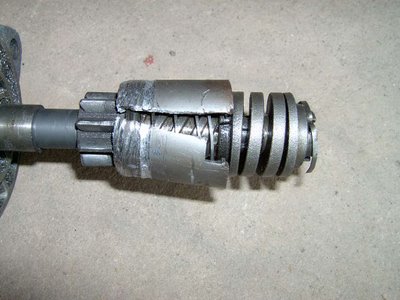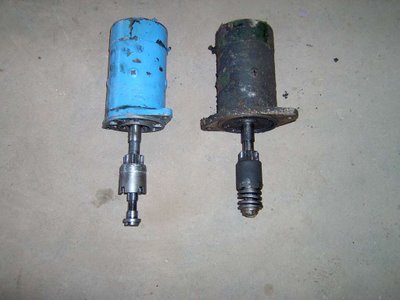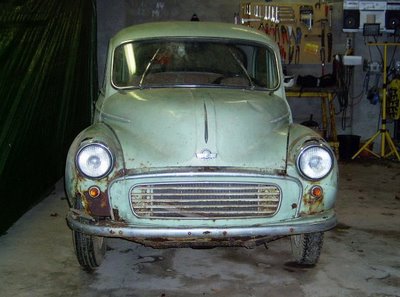 Labels: "Winter 07-08", Rep